BOB GUCCIONE – PENTHOUSE MAGAZINE – CALL ME MADAM COLUMN
Penthouse magazines for sale with sex advice section CALL ME MADAM, by Xaviera Hollander.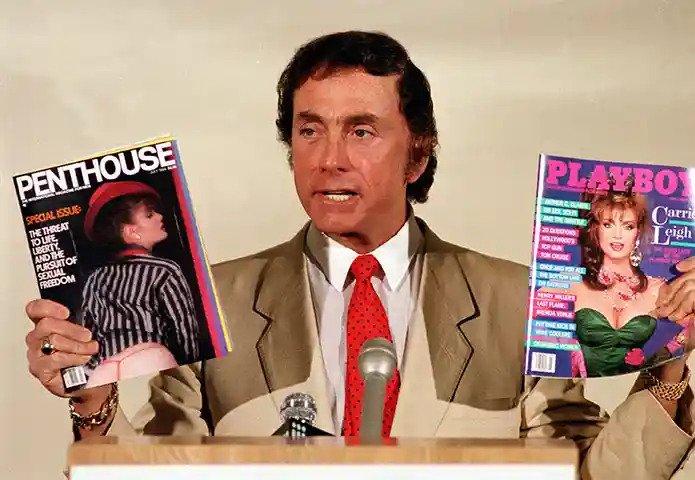 For over 35 years Xaviera Hollander was the Sexpert, family friend and often psychologist of Penthouse Magazine, the world's most progressive and provocative men's monthly. Unlike its Playboy competitor, Penthouse was known not only for its interviews, but for in-depth and sometimes dreaded investigative journalism and, of course, Xaviera's taboo-breaking sex advice column Call me Madam, in which readers confided in her their deepest secrets.
Characteristic of the images in Penthouse was the artistic photography of editor-in-chief and artist Bob Guccione, who used painting techniques for this. For years Xaviera has kept her Penthouse copies of the editions she has worked on. Now it's time to share it with fans of the legendary monthly magazine. For years, Xaviera has kept her copies of the editions she has contributed to.
Her CALL ME MADAM columns appeared in 15 different countries, in different languages. Xaviera has decided to offer her readers those magazines for sale, which she has carefully preserved for years. What makes these magazines different from others?! Xaviera will SIGN each of her Call me Madam columns for you, even sending you an autographed and signed photo of herself during the Happy Hooker days in New York in the 1970s.
If you are interested in some of her books, she has written over the years, like the HAPPY HOOKER, SUPERSEX or CHILD NO MORE, don't hesitate to visit her official website https://www.xavierahollander.com and find her webshop with more information about her work. Order now... at This email address is being protected from spambots. You need JavaScript enabled to view it. with your full address details!
PS: for those who might be interested in a special booklet that I have written, check out XAVIERA HOLLANDER: The Happy Hookers Guide to Sex, 69 orgasmic ways to pleasure a woman. website details...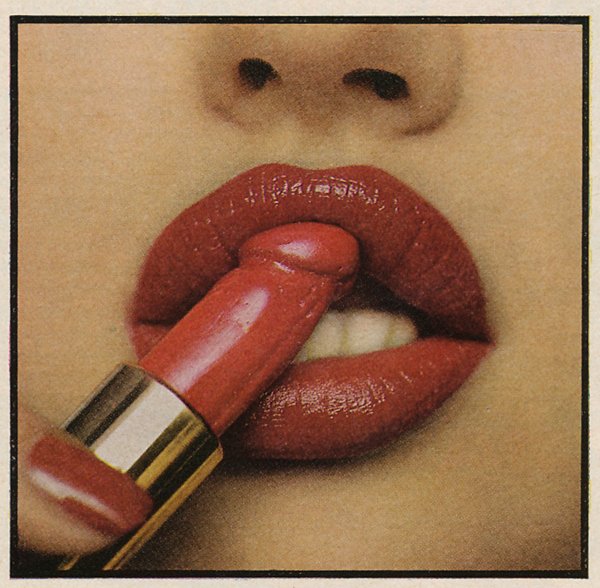 And here's one of the reasons I've brought you the background on my longstanding sex advice column : CALL ME MADAM. Having recently put the finishing touches to two new books about my tumultuous life for the past 40 years, during a cleanup afternoon at my home, I came across a few boxes full of Penthouse magazines, which I've had over the 35-year period.

I carefully checked these magazines to see if they were still in good condition and yes, I even have several in Dutch, English, German and French. So... I hereby offer these magazines to all fans of my erotic books, who want to indulge themselves to browse through these Penthouse Magazines and of course also re-read my famous CALL ME MADAM column...
I can offer these to you for a reasonable price of euro 20 per magazine or euro 100 for 6 magazines plus postage euro 23 with pay pal and as an extra token of my appreciation I will provide my column with a signature and I will also send you a beautiful signed photo of myself from the time I wrote the Happy Hooker.
The man, who made me famous worldwide by creating for me the job of the world's longest-running sex columnist for Penthouse Magazine: Bob Guccione has died in 2013.
For over 35 years I have written each month this column: CALL ME MADAM. I must have answered thousands of original questions about sex problems, most of which I can sum up in a nutshell:
MY COCK IS TOO BIG or MY COCK IS TOO SMALL
I AM COMING TOO QUICK or I CAN'T COME AT ALL!!

When Bob's empire began to crumble and staff members got fired left, right, and center, fewer great letters came my way as well. The attention span of the average readers had diminished to that of a mosquito bite. They were no longer interested in fun long answers with anecdotes but preferred short one or two-liners. It took the fun out of writing these columns for me, so when Bob himself got ill and finally was fired from his magazine, his lead columnist: XAVIERA HOLLANDER HAD TO GO AS WELL. Little did I know that Bob would so quickly fall of his pedestal and that he would end up in poverty? I believe from stories of friends and family members of his that he most likely died of intense HEARTACHE.

Two years later, in 2015, I was asked by a Canadian Film producer to participate in a documentary about Bob's life. Of course, I agreed and told him about the many fun moments we had shared in the days' Bob was just getting married to his second wife in London: Kathy Keeton. At that time, we were all living happily at his impressive London penthouse. Helas Kathy, (though considerably younger than Bob) soon became the main editor of a major health magazine but died of breast cancer only a few years after they got married (she had apparently undergone various boob enlargement operations in the meantime). In that same period, I had also been producing dozens of UK language theater shows (yearly handpicked by me at the Edinburgh theatre festivals) in my Amsterdam house as well as in theatres in Amsterdam and The Hague. Eventually, I even flew the actors to Marbella to perform for a week in our Spanish home. They would refer to it as a working vacation. Here Philip had suggested I install my podium and seats to start our most original home theater on the Costa del Sol in Marbella. This was a smashing hit and international visitors, who lived down the coast, or were on vacation but heard about my productions, flocked to the house. The after-parties in our bar or the garden were known and loved by many. This went on for at least five years and then also in 2013 a new economic crisis all over Europe took place, the Spanish taxes ripped especially foreign residents of a lot of money, prices went up and suddenly nobody seemed to be able to afford even the small sum of euro 20 per ticket.
Please remember my email address because I hope to publish two new books soon. This email address is being protected from spambots. You need JavaScript enabled to view it. and website https://www.xavierahollander.com , there you can also find my own webshop with various other products from me such as books, my documentary, a CD with naughty songs, written and sung by me. Hopefully you will find something that can give you some pleasant moments.
Love, Xaviera Hollander