XAVIERA HOLLANDER PRESENTS:
Saul Reichlin
Roots....Schmoots!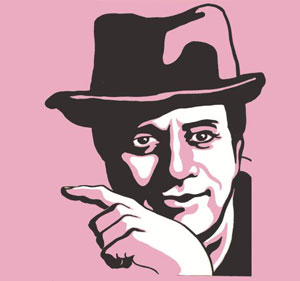 Saul Reichlin's superb new show, abundant in all the wisdom and humour of the shtetl. Follow the hilarious adventures of Sholom Aleichem, himself, as he returns to the place of his birth to visit his roots. Such a trip would not be complete, however, without a special appearance by Tevye the Milkman and Menachem Mendel, the matchmaker!
It is the treasured and timeless world of Sholom Aleichem, the genius whose stories became FIDDLER ON THE ROOF. Saul Reichlin, one of the great interpreters of Sholom Aleichem's work toured his first production, NOW YOU'RE TALKING!, for 5 years, playing to full houses in 36 cities in 8 countries, including Off Broadway
See review on the expat website The Hague and The Hague online review
About Saul Reichlin
Saul played the British Conservative Party leader, Michael Howard, in the Really Useful Group production, WHO'S THE DADDY? winner of the 2005 Best New Comedy Award at the King's Head Theatre. At the Royal National Theatre Saul played the leading role of Valentine in Love for Love, and narrated THE THREEPENNY OPERA. In 2001 he was nominated Best Actor for his performance as Josef Mashkan in OLD WICKED SONGS (a Pieter Toerien production). He has also won Best Director Award for his own production of THE PURIFICATION by Tennessee Williams. For Oscar - winning director, Anthony Minghella (The English Patient) Saul created the role of Robert, Earl of Oxford in the world premiere of Minghella's TWO PLANKS AND A PASSION.
Artist website: www.saulreichlin.biz
Video opening speech Xaviera for Roots Shmoots! Pepijn theatre.
REVIEWS: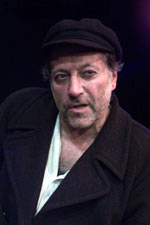 "inspirational... a brilliant and flawless performance... The most exciting Jewish storytelling in the world!" Edinburgh Jewish Telegraph

"A master class in oral storytelling for actors" Show Business New York
"Reichlin is a veritable force of nature ... loving, entertaining ... it is most infectious." Chris Jones Chicago Tribune june 2004

"Astonishing, Hilarious, a Towering Performance" London Evening Standard Critics' Choice

BOOKING INFO
SHOW TIMES IN AMSTERDAM
NEW LIBERAL JEWISH CENTRE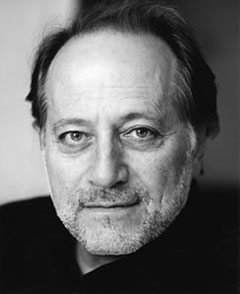 SUNDAY FEBRUARY 20 - 15.00 HR. - PRICE EURO 20
Zuidelijke Wandelweg 41APOLLO FIRST THEATER
TUESDAY FEBRUARY 22, - 20.30 HR – PRICE EURO 25
Apollolaan 123 www.theater.apollofirst.nl

CAFÉ RESTAURANT 'T SMALLE
THURSDAY FEBRUARY 24
A lovely meal is being served with the show
PRICE INCLUDING SHOW AND MEAL : 19.00 HR. - EURO 50
SHOW WITHOUT THE MEAL: 21.00 HR. - EURO 25
Egelantiersstraat 24 – 26, www.t-smalle.nl
Reservations: tel: 020- 6255306

HET PERRON
SUNDAY FEBRUARY 27 - 21.00 HR. – PRICE EURO 20
Egelantiersstraat 130, Amsterdam, www.hetperron.nl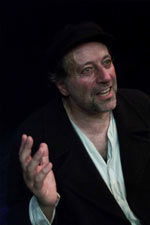 Reservations: book ticket online for February 27th >>
SHOW TIME IN DEN HAAG
PEPIJN THEATER
SATURDAY FEBRUARY 26 - 20.30 HR. - PRICE EURO 20
Nieuwe Schoolstraat 21/23, www.theater-pepijn.nl
Reservations: 070-3610540

For more information and booking contact Xaviera at:
Tel: 020 6733934
Email: This email address is being protected from spambots. You need JavaScript enabled to view it.
Press material
Photo's: Saul Reichlin 1, Saul Reichlin 2, Saul Reichlin 3